WORK AT BALLISTIX
Join our team
We are always on the lookout for new SPE Consultants and other talented individuals. Together as a team, we will achieve great things!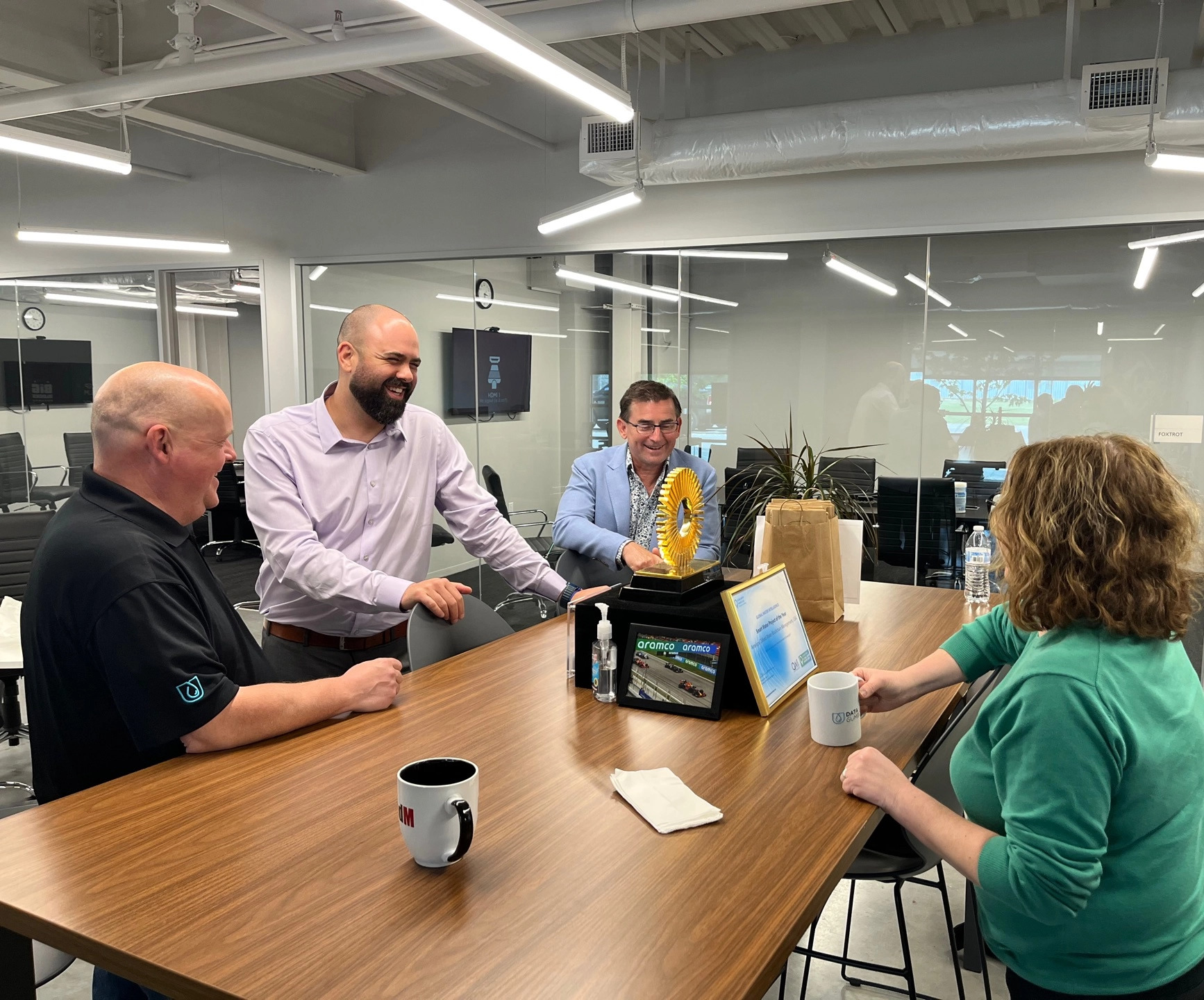 SPE Consultant
If you're as sharp as a tack. If you're good with people, processes and technology. And if you don't mind getting into the thick of things (and the odd bit of travel), then here's your chance to convert your smarts and drive into a career in change management consulting.
We are looking for somebody who's had to manage projects/clients (think: Account Supervisor, Business Analyst, Systems Trainer or Consultant), knows basic sales & marketing concepts, and is able to roll up their sleeves to get these programs moving.
Probably one of the more unique aspects of the role is the need to work with folks of all levels within an organisation, from the CEO down to a department administrative assistant. That's why if you haven't successfully interacted with all levels of an organisation, this role is probably not for you.
What you need to bring to the table
For starters, you need at least a Bachelor's degree. At least three years general business, marketing, and/or change or special projects management experience is good. Sales supervision experience is great. Management & CRM experience, better still.
You MUST be comfortable with technology. It is critical that you've worked with a CRM or some kind of enterprise database. (Oh, and you'll be proficient with Excel and other MS Office applications.)
You must be comfortable in the boardroom, discussing ideas and implementation plans. And you must love to travel. When you're not travelling you will work from the Ballistix office or from home.
What you'll get in return
In addition to a good salary, Ballistix offers its consultants a phone allowance, laptop allowance (which is cool since your PC is yours), a T & L allowance, and your frequent flyer miles and hotel points are yours to keep (we cover all flights, transport and hotel costs). Ballistix believes in the good life, meaning you would rarely (if ever) need to stay at a client site over a weekend or pull an "all-nighter" (unless, of course, you were slacking off and needed to get something done! But hey, that's your fault.
Plus we're a really nice team of people easy to get along with.
If you are interested, read the rest of this page and then upload your resume.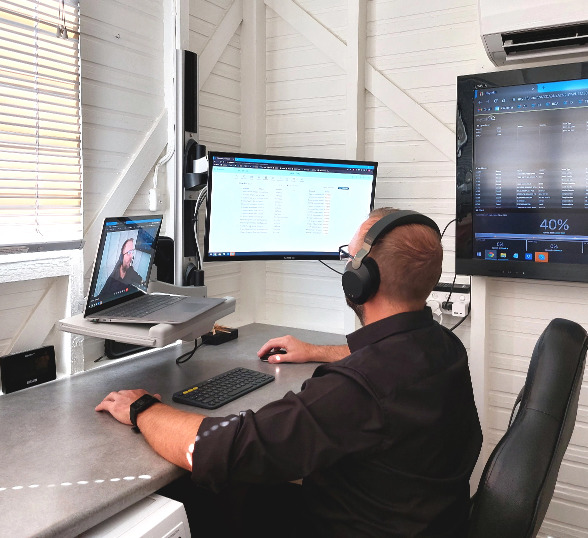 How we work
Our team is treated like responsible adults. Want to work from home when not onsite with a client … sure we trust you. Have a great idea for the company or client — pitch it we're all ears.
We hold Ballistix employees accountable for outcomes — meaning that by and large you can plan your own schedule. We only hire smart and honest people so we know they'll do smart and honest things.
But autonomy doesn't mean you're not supported. We have a team of experts gathered from all over the world to help each other — from consultants, CRM and I.T. experts to designers, writers and programmers.
This gives our team members the best of both worlds. The flexibility to plan and prioritize in ways that best benefit them and their clients but with the support structure needed for perfect execution.
What's a typical day-in-the-life of a MSPE consultant?
Meet Sally. She's a 30 something former trainer turned Ballistix consultant. She loves her new job but just occasionally it scares the hell out of her.
Take today for example. It's only just turned 8am and she's already had a Skype call with the CEO of her UK-based company about last month's sales activity and fired off a bunch of responses.
She looks at her watch again; does a quick mental calculation and decides there's just enough time for a quick cup of coffee before heading to the airport.
See, today she's off to new-client Lift-Off Corp for a two-day launch for the new inside sales team. This is a big deal for Lift-Off Corp. Before Ballistix they ran a large a field-based sales team, with each salesperson more or less doing his and her own thing.
Now, Sally will be overseeing a momentous long-term change to the way Lift-Off Corp approaches sales that will make their team much more organised, tightly managed, and, above all, productive.
That means lot of eyes will be watching the next couple of days — some of them quite sceptical. She wants the launch to go well — real well!
Sally runs through her mental check list as the coffee brews.
When she first gets to the office she needs to run through the agenda one more time with the Head of Sales and Operations VP. They emailed her a bunch of last-minute questions last night. Sally knows she'll need to be on top of that.
Then the new inside sales team will meet in the boardroom at 11.30 am sharp, eager to learn about their new position descriptions and key performance indicators. Sally's thankful Justin — Ballistix's Senior Strategist — will be joining her by video conference to help address any particularly curly questions during this session (and as always with launch meetings, there will be many).
After the launch she'll get down to the nuts and bolts. First she needs to walk through the new sales workflow, clearly explaining each step in the new sales cycle and the type of information that needs to be logged.
After lunch Sally needs to get the guys up-to-speed on data entry in the CRM. She secretly worries about Joan. She's great on the phone but hates computers. She can sense there will be push back so she'll need to go nice and easy to win her over. "Note to self", murmurs Sally, "make sure Joan knows about the training videos I created two days ago."
Then comes the real fun and the part she really enjoys — the phone call role-playing. The Ballistix creative guys have been putting the final touches on the first email campaign for inside sales. The offer is pretty good, the message is on the mark and the researched list well-targeted. Sally is quietly confident it will go gang busters.
Sally grabs her car keys and takes one more look around the house to make sure everything is turned off. A thought pops into her head as she locks the front door about a great potential candidate for the new Sales Coordinator that her other client, ACME, needs. But that call can wait for the airport lounge as she's waiting to board the plan.
Yep, it's just another average day in the life of a Ballistix MSPE Implementation Consultant. And Sally wouldn't swap it for the world.
We believe a company's values come from its people.
Get the right people with the right values and traits and the company culture will take care of itself!
Resourceful
Trustworthy
Confident
Detail Orientated
Energetic
Responsible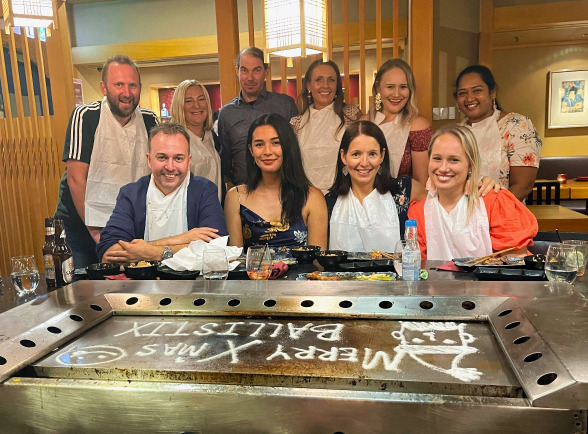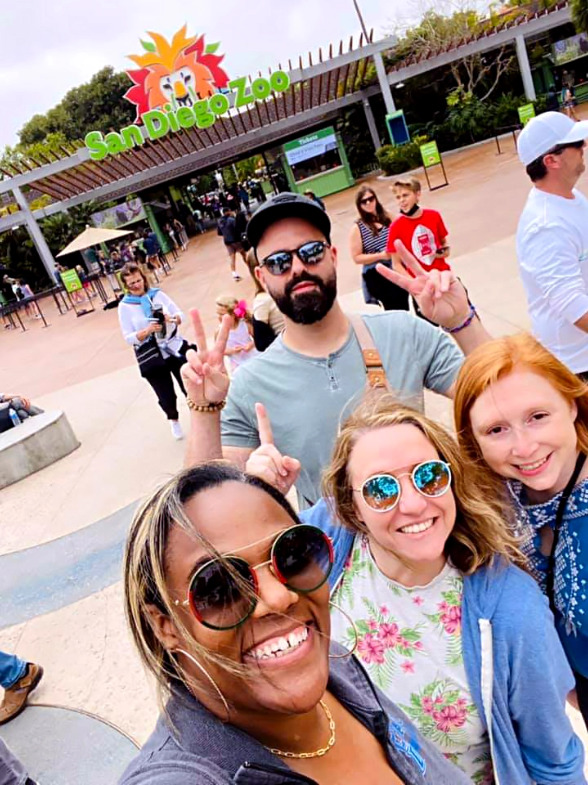 Why join us
Respect
We treat our employees with respect and trust they will always do the right thing.
We're loyal
Ballistix employees typically stay with the company for a very long time (so we must be doing something right!).
Travel
The chance to travel nationally and internationally.
Show your smarts
You get to use your street smarts and work with lots of interesting and equally smart people.
SPE
You get to hang out with the world leaders in Sales Process Engineering.
Best of both worlds
You get to work autonomously yet still be part of a team.
Fun
The work is fun, challenging and personally rewarding.
We're valued
Our clients value us. We're often considered part of the management team.
It counts
What we do counts. Who doesn't want more sales at a lower total cost and with less hassle!
Flexible
Each day is different and we understand that the person who understands your schedule best is you.
No politics
We don't tolerate politics and everyone from the top down is highly approachable.
Learn
We're all for personal and career development.
All welcome
We embrace people and cultures from all over the world.
Evolve
We're constantly evolving and not scared to try new things.
Growth
We have ambitious plans for growth.
Expression of interest
If you think you'd be a great addition to our team, send us your resume and we will be in-touch.