AN INTRODUCTION TO MANAGED SPE
More Sales. More Visibility. Less Cost.
Managed SPE combines sound strategy, an experienced facilitator and a pit crew of experienced Sales Process Engineering (SPE) implementors, to help your business get into the SPE Fastlane and stay there.
Our service involves designing, building and supervising the entire sales support function, which includes promotions, inside sales, customer service and field-sales support.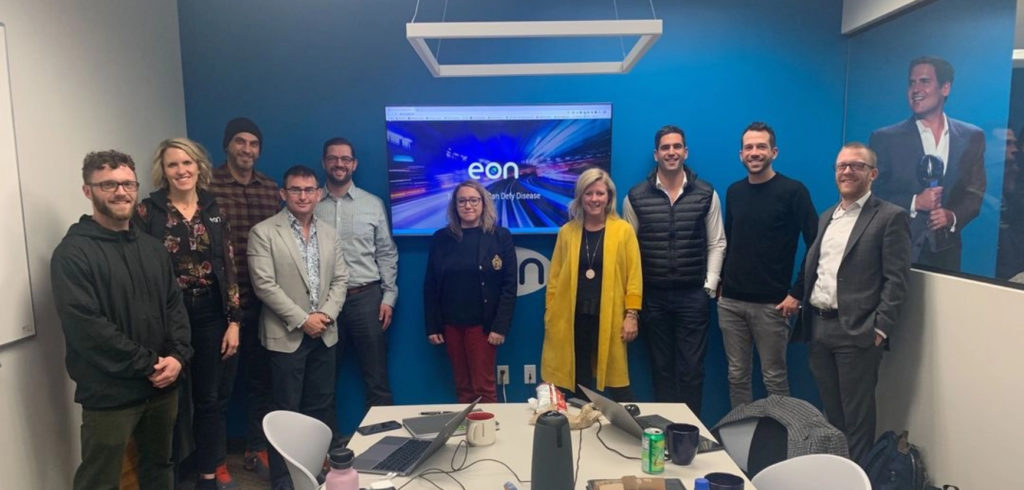 We take care of all the mechanics and build you a fully resourced and scalable sales model based on Sales Process Engineering so your organization can get on with what it does best — sales delivery and the pursuit of high value deals!
1/6
SALES
We build highly effective sales teams and make sure they perform significantly more selling conversations than what your competitor's salespeople do
We drive growth by ensuring that your salespeople have significantly more selling conversations than what your competitors' salespeople do. In practice, this means restructuring the organization so that any activity that isn't a selling conversation is removed from salespeople and allocated elsewhere.
We also tend to move most selling conversations inside—where salespeople are significantly more productive. Turns out that customers want to communicate online and by phone to the maximum possible extent. Of course, a critical few activities do still need to occur in the field: and that's fine.
2/6
CUSTOMER SERVICE
We build a best-in-class customer service team (typically in as little as 90 days)
Most companies go to extraordinary lengths to generate new business only to leave easy money on the table. Money that requires almost zero additional sales effort to capture.
We know this as we see it in companies we work with. But what many of these companies fail to realize is that both the problem and the opportunity for an immediate uptick in organizational growth lie with customer service. The easier you make it for customers to transact with you, the more frequently they will transact with you! Equally important, it frees your salespeople from customer service and account management duties so they can do what they were actually employed to do—sell!
That's why, customer service is the very first thing we do—we won't even touch sales until our clients' customer service teams are best-in-class.
3/6
DESIGN ENGINEERING
We integrate design engineering with sales for better conceptual designs and dramatically faster quote turnaround times
Your Engineering department will need the ability to design and price conceptual solutions without resorting to detailed-design and cost-plus pricing methods. This department will also need to be able to support Sales with field-based application specialists.
Typically, this means building a crack team of design application engineers within the larger engineering team who do nothing but work exclusively with sales to provide fast concept design and pricing for customer RFQ's. (If you do not have an engineering department, these capabilities will need to be established within Customer Service.)
4/6
MARKETING
We create attention grabbing promotional campaigns for your sales team as well as all the associated collateral needed to sell
We will work with your 'brains trust' to develop promotional campaigns needed to capture the market's attention and generate the necessary volume of sales opportunities for your salespeople.
Our talented team of copywriters, designers and web programmers will then work with you to create all the necessary campaign and marketing collateral you need. This includes email campaigns, marketing automation campaigns, slide deck presentations, landing pages, websites, webinar and event collateral, newsletters, brochures, sell sheets, product sheets, proposal templates and web videos.
Our creative team has considerable direct marketing experience and have created tens of thousands of successful campaigns for hundreds of different industries all over the planet.
5/6
SALES TECH
We give you all the tech you need to power your marketing, sales and customer service teams
We provide you with the technology required to effectively manage your sales processes. This includes a cloud-based dashboard that extracts key data from our client's CRM datastore and presents it in a dashboard-style report that enables management to access the critical information required to make real-time decisions relating to the sales process.
We also provide a CRM application to clients without a CRM or we will configure your existing CRM to work seamlessly with your new-look SPE sales environment.
6/6
SALES AND OPERATIONS
We continuously improve your sales, customer service and marketing processes
Our Senior Strategist and Consultants will work hands-on in your organization refining strategy and implementing and supervising your reengineered sales environments for ongoing improvement. This involves designing and refining the optimal sales process, sales and marketing strategy and the training of sales support staff, salespeople and sales management.
When you work with Ballistix, you will get an experienced Managed SPE Consultant supported by the entire Ballistix team. This consultant will work hands-on in your business as an extension to your management team, overseeing and implementing key initiatives and ensuring the integrity of your new-look sales environment (and its integration with other functions) are properly built and maintained.
This includes taking responsibility for the ongoing supervision of the people involved in your sales support function including sales coordination, customer service, promotional coordination, field scheduling, inside sales and CRM administration and support.
You will be able to see and comment on the status of all initiatives and tasks in real time via our collaborative dashboard. Plus, each month, your Managed SPE Consultant will provide Senior Management a written update, advising the status of current initiatives and the performance of the overall sales function.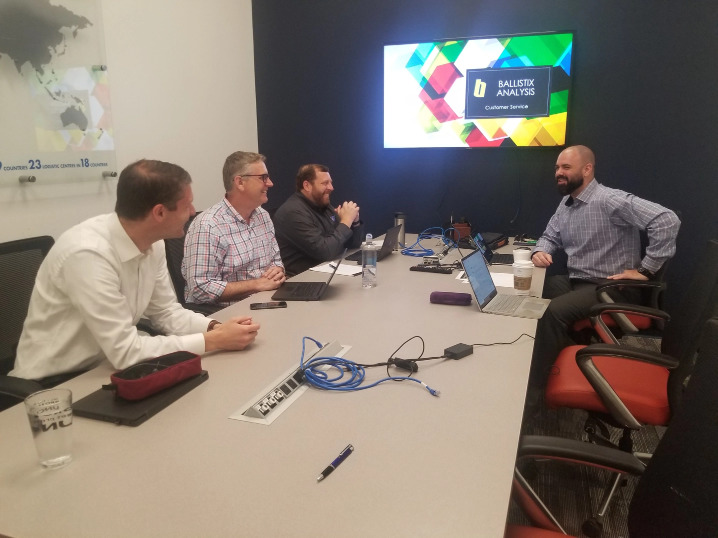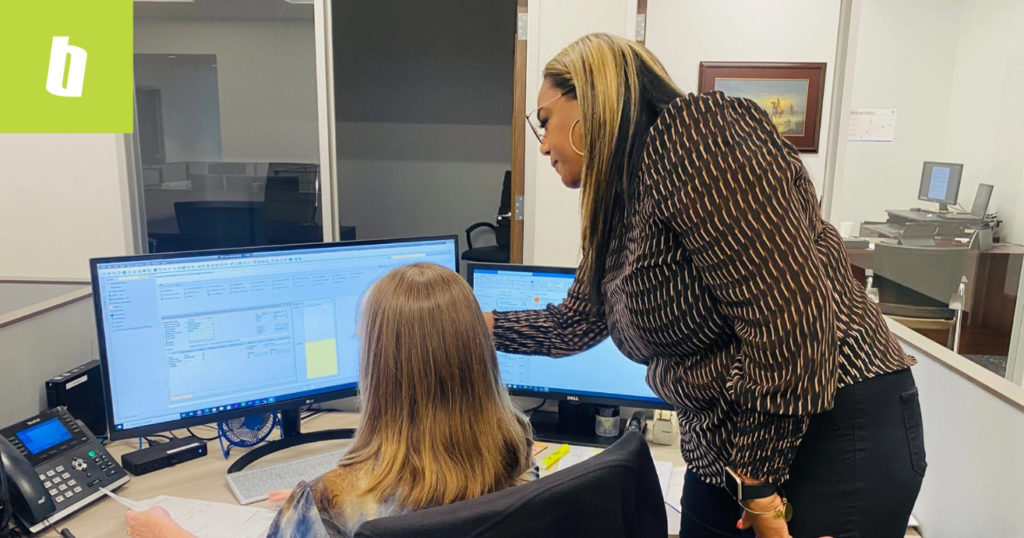 Sales strategy and execution plans
Sales and customer service resource modelling
Sales process workflow and hand-offs
Sales tech requirements planning
Process integration with production, fulfillment, and customer service operations
Initiative and change management reviews
Recruitment of all sales and sales-support roles
Creation of sales-support employment ads and listing on various employment portals
Written Position Descriptions and Key Performance Indicators
Training and coaching of customer service
Training and coaching of sales coordinators
Training and coaching of inside sales
Training and coaching of promotional coordinators
Training and coaching of all other sales-support roles
Coaching for sales managers and senior management
Ongoing supervision of the people involved in your sales support function
Promotional coordination support
Campaign Planning Committee meetings
Campaign briefs for lead generation campaigns (emails, presentations, sales aids, websites, general marketing collateral etc)
Project management for promotional campaigns and mar-comms
List management coordination
Marketing automation user training and support
Campaign reporting
Lead generation campaigns (pre-approach emails, slide deck presentations, landing pages etc)
General marketing collateral (websites, brochures, flyers, sell sheets, catalogs, sales aids etc)
Web video editing
CRM configuration for Sales Process Engineering (SPE)
CRM administration and support
Customer service OTTC dashboard set up and configuration
Inside sales performance dashboard set up and configuration
Email broadcast and marketing automation tools
Website hosting and form handling
Pay by the month. No entry fee. No exit fee.
We have deliberately kept our Managed SPE fee agreement simple. You get all the inputs you need to improve the performance of your sales function for one flat monthly fee.
This fee is fixed. There is no minimum term. There is no exit clause.
You can end the agreement at any time, for any reason. Simply pay us for as long as we keep adding value to your business!
Less than the cost of a mid-level manager
Best of all, you get an experienced MSPE consultant—and the entire pool of sales and marketing experts—for less than the monthly salary cost of one mid-level manager with zero lock-in if you choose to stop using our service.
Net zero cost to your business
What's more, if yours is a mid-sized (or larger) business, it's likely that the net cost of Managed SPE (from one month onwards) will be minimal — and in some cases less than what you are paying now.
Clients typically find their sales-related sales expenses go down as the SPE re-engineered sales environment requires fewer field salespeople, fewer regional offices and a leaner management structure.
Service provider expenses also go down as our Managed SPE displaces a number of existing (and disjointed) providers. Services like CRM and marketing automation support costs, graphic and web designers, copywriting, web and application hosting and recruiters.
Organizations who do the math often find the combination of savings and increased sales activity more than justifies the cost of having Ballistix as a permanent part of their team both at a strategic and operational level.