Overview
The company sells specialized work gloves across North America and Europe to companies such as Toyota Manufacturing, US Steel and Alcelormittal.
Joe Geng, Superior Glove's President was attracted to Ballistix as he believed the consultancy's Sales Process Engineering (SPE) methodology offered a solution to his firm's lack of clarity around the sales process.
More specifically, Joe had concerns that sales leads weren't being followed-up a timely manner (sometimes not at all) and the sales team was underutilized partially due to structuring sales territories on guess work. An unfortunate consequence of this situation was that it was taking Superior Glove at least a year to determine if a new hire was effective.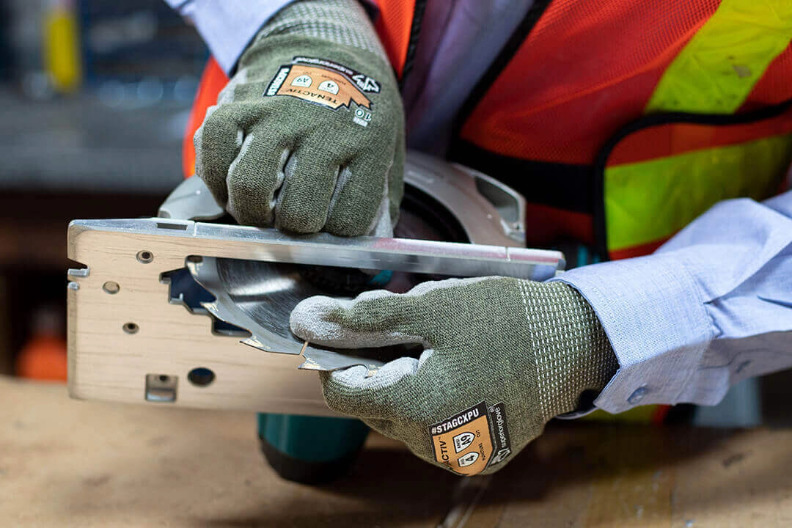 "We tried in the past implementing a CRM system to help us manage our sales force and get a better understanding of what was going on in the field. This failed miserably," explains Joe.
"Our sales management spent a lot time chasing our sales team to report on CRM but the results were spotty. Our sales team wanted to spend time selling not filling in reports on our CRM."
Looking for a solution they reached out to Ballistix.
We were impressed with Ballistix's Sales Process Engineering methodology and decided to commission a project.
After a challenging and exhaustive Solution Design Workshop a number of critical changes to the current sales process were mapped out:\
Add a sales coordinator for every two salespeople. The goal was to give the team sales coordinators to manage calendars, book appointments, follow up leads and so on to free up a huge chunk of time so the sales people could focus on what they do best—sell!.
Restructure the customer service department to ensure that customer issues were being handled properly. This was to dramatically reduce the number of customer issues and repeat order calls that were preventing the sales team from focusing on new sales.
Implement a systematic workflow for finding and adding new distributors. In spite of the fact that a critical key for growth was finding and building relationships with new distributors, there was no formal plan in place.
Implement a sales reporting system. The data required for this report was entered by the sales coordinators and viewed by the sales manager and sales team each week.
Joe was delighted how well the changes went and, more importantly, how well the changes were embraced by the sales team. "Most salespeople were thrilled to hand over customer service, appointment setting and sales reporting to the sales coordinators and spend all their time in front of customers, generating new business,", adds said Joe.
According to Joe, the sales Management Information System (MIS ) implemented by Ballistix was a big breakthrough.
"The MIS was managed by the sales coordinators, not the sales people. This was huge," explains Joe.
It allowed us to have an accurate view of what was going on in each sales territory. This allowed our sales management to see ahead of time where we were having issues and take the appropriate actions to improve the situation.
"For example, we were able to see territories where a salesperson was underutilized and increase marketing efforts in that area or help the salesperson to find and set up new distributors.".
Results
Sales results

Overall sales increased 10% in a difficult economic environment with a massive 50% increase in US sales.

New hire suitability

Determine the effectiveness of new sale hires within months, not years (as in the previous model).

Sales utilization

Increased dramatically to an average of 80% across the entire sales team.